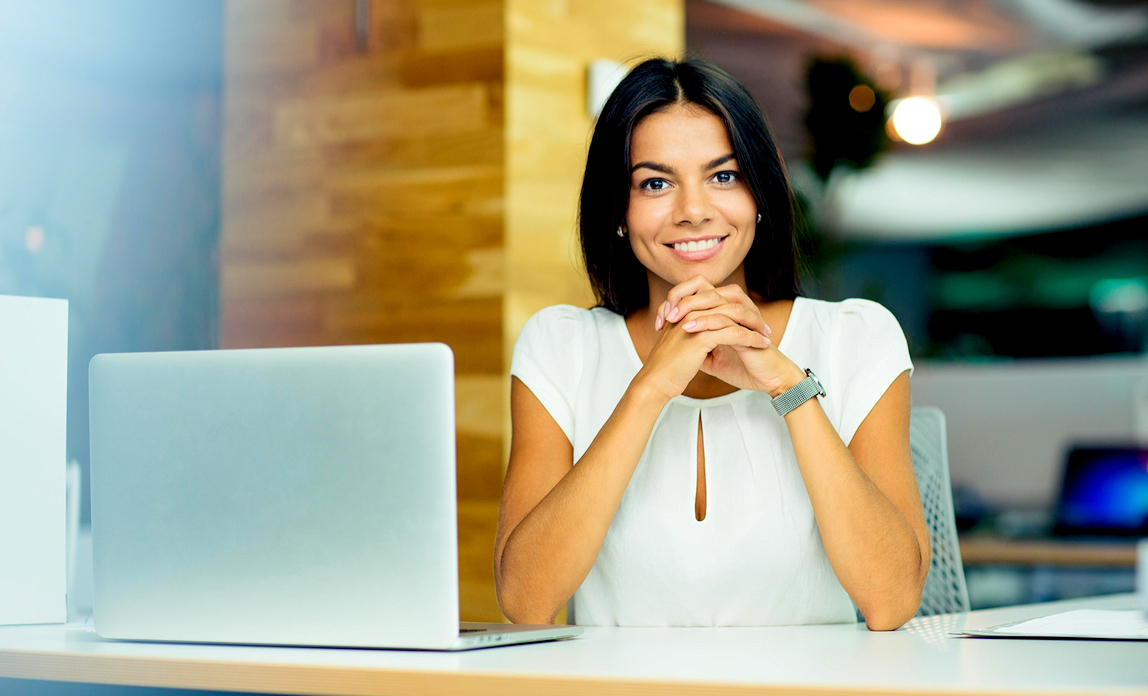 Government plans to make every business report to HMRC via software and apps are now well under way. Rachel Miller finds out what's in store
Making Tax Digital (MTD) is the new Government initiative that is set to radically transform the way businesses report to HMRC.
Many details have still to be thrashed out but the key principle is that by 2020 every business - from sole traders to limited companies - will have to file their tax information using digital accounting software that is compatible with HMRC.
2020 may seem like a long way off, but the new system is being phased in gradually and sole traders and partnerships are first in line - but the implementation has been delayed to April 2019 and then only for VAT reporting.
Making Tax Digital is not just about software. It signals the end of the traditional annual tax return. Instead, businesses will keep HMRC up to date on at least a quarterly basis.
Need help with your self assessment tax return?
GoSimpleTax makes your self assessment tax return quick and easy, helping you figure out which expenses and allowances you can claim.
Get SimpleTax Gold for £30.60 with our 15% discount code (DONUTS18).
The transition to digital
"Overall, Making Tax Digital is a good thing but there's no doubt this is going to be a big cultural shift," says Chris Barnard, accountancy technical manager at Crunch Accounting.
It's not just the digital hurdle, he adds. "Businesses currently file their tax returns once a year in January; now they are going to have to file information much more often."
Some people will find this transition tougher than others, he says. "Plumbers, electricians and people on the road who don't have access to a computer until they get home at night are going to find this hard," he says. "These are the people that tend to give their accountant a box of receipts at the end of the year. Then there are those that do their own tax return; they might use an Excel spreadsheet but they don't have the money for an accountant."
A key concern at the moment is what kind of support is likely to be given to help people transition to digital accounting. The Government has pledged to make tax simpler but anyone planning to take a DIY approach may be worried that they could inadvertently end up paying too much tax.
"If you do it yourself, there's always the fear that you could miss out on a tax allowance of some kind," says Barnard. "There will be more boxes to fill in than on a basic book-keeping system so people are more likely to make mistakes. The worst-case scenario is that they don't know what they are doing and they fail to plan ahead. Planning is absolutely key."
How will it work?
HMRC is currently building its own back-end system and working with software providers to make sure they are compatible.
Some of the most popular commercial accounting software solutions include Sage, Intuit Quickbooks, Xero, FreeAgent, Clear Books and Kashflow. But there are many more systems on the market and users will have to ensure that the one they use is HMRC-compatible.
Many accountancy firms already offer their clients access to licensed software. Crunch Accounting, for instance, uses FreeAgent for its sole trader clients and provides its own proprietary software to limited companies.
"Both accountants and software firms are going to have a big role to play in Making Tax Digital," says Ed Molyneux of cloud accounting software provider FreeAgent.
"The Government is simplifying tax reporting to make this whole transition easier. But it is going to be up to the software companies to make digital reporting available to everyone."
It doesn't have to be daunting, he says. "People don't need training to use Facebook - and we intend to make our software as easy as that to use. And lots of cash businesses are already using simple software to manage their books."
The benefits of digital accounting
There are many advantages when it comes to managing your accounts digitally, he says. "When you go into your accountant's office once a year with a carrier bag full of receipts, you only get to find out what has been happening to your business in retrospect, not what is happening now. With Making Tax Digital, businesses will get a more up-to-date and accurate picture of their finances."
MTD will also change the way businesses and accountants work together. "Many tasks that businesses and accountants used to do manually will be automated," he says. "It's an opportunity for accountants to move away from chasing bits of paper so they can focus on being advisers and help clients grow their business."
However, many businesses are worried that the new system could trip them up in some way. According to Molyneux, HMRC is making every effort to ensure everything is as transparent as possible so that businesses can report online with confidence.
"HMRC is keen to share with software developers the kind of risk factors that make them sit up and take notice," he says. "So we can build systems that alert tax payers when they need to address something before they submit the data. There will be lots of prompts and nudges. It means taxpayers will have a chance to sort out potential problems before HMRC gets involved." He also predicts that HMRC will then quickly "green light" those tax returns that are clearly above board.
Even so, many business owners will want to retain an accountant to ensure they are getting all the benefits they are entitled to. "There are some nuances with tax in the UK so it's always good to have an accountant that can glance over your shoulder and have some oversight. That model works really well," says Molyneux.
Making Tax Digital - your questions answered
When is it happening?
By 2019, all VAT registered businesses with turnover above the VAT threshold must report VAT to HMRC via an appropriate software package;
By 2020, HMRC will have moved to a fully digital tax system. That means businesses, self-employed people and landlords will be required to keep track of their tax affairs digitally and update HMRC at least quarterly.
Do I have to comply?
Making Tax Digital will not apply to individuals in employment or pensioners, unless they have secondary incomes of more than £10,000 per year from self-employment or property;
Taxpayers with a business or businesses with a total income or turnover of less than £10,000 will be exempt. Those close to this threshold may get an extra year to comply;
Some people will not have to comply at all. HMRC says: "The small minority who genuinely cannot use digital tools will not have to do so".
How will the software work?
Businesses will be required to use digital tools, such as software or apps, to keep records of their income and expenditure;
HMRC says it will ensure that free apps and software products are available;
This software should highlight any errors and offer prompts when information has been overlooked;
Once all data has been compiled, businesses or their agents will feed it directly into HMRC via computers or smartphones;
Businesses will be required to update their information quarterly - this will include details of income and expenditure;
Allowances and reliefs, such as Annual Investment Allowance, can be notified either in-year or at the end of the year.
What about paying tax?
Businesses will be able to see, through their digital accounts, a real-time view of their tax and a calculation of the tax due;
Taxpayers will make a single payment that covers all of the tax that they owe - including VAT, income tax, National Insurance and Corporation Tax;
HMRC is also looking at a pay-as-you-go payment system that will allow businesses to make "voluntary payments" at any time;
HMRC plans to replace the current penalty system for late submissions with a "points" system similar to driving licence penalty points, with a financial penalty imposed only when the points reach a certain level. In the first year of MTD, penalties will not be in full effect.