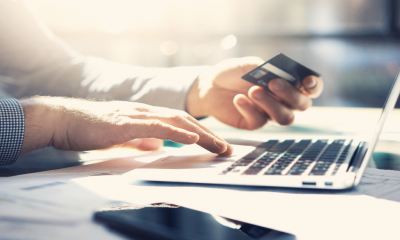 Even before COVID-19, businesses in financial distress could request a 'Time To Pay' (TTP) arrangement with HMRC. This enables a company or self-employed person to spread the payments over a longer period. Typically, the agreed repayment instalments last up to 12 months. It is to provide a breathing space to the business while cash flow improves.
HMRC has set up a dedicated helpline to support businesses and the self-employed whose finances are affected by COVID-19. This includes the option to agree TTP arrangements where appropriate.
The HMRC tax support helpline is open Monday to Friday 8am to 8pm, and Saturday 8am to 4pm and can be contacted on 0800 0159 559.
Any taxpayer unable to meet a tax payment deadline may apply for TTP arrangements. HMRC reviews applications and, if satisfied as to the taxpayer's circumstances, will agree terms for an extended deadline. Penalties are waived if the TTP deadlines are met, though interest generally applies.
VAT registered businesses with a VAT payment due between 20 March 2020 and 30 June 2020, can:
defer the payment until a later date
pay the VAT due as normal
It does not cover payments for VAT MOSS or import VAT.
If you choose to defer your VAT payment, you must pay the VAT due on or before 31 March 2021. HMRC will not charge interest or penalties on any amount deferred as a result of the Chancellor's announcement.
The Government has confirmed that late payment penalties and interest will be waived if a business has administrative difficulties in contacting HMRC or paying tax. This last point is important, as one can expect the phone lines to be difficult to access.
In the past, a business could expect to reach agreement with HMRC on a TTP arrangement provided that such requests were not made routinely and there was a viable plan for paying the money owed. But in the current circumstances it is hard to see how HMRC staff will be able to judge viability. Indeed, it remains to be seen how TTP will work in practice in the current extraordinary circumstances.
Although most of the headlines have been around business rates relief and government guaranteed loans, TTP is arguably the most important support of all for small businesses because it applies to all of them. Many businesses work from home or from shared office space and do not pay business rates. And, as a recent Donut poll showed, only the most desperate business owners want to take out a loan in an economic environment such as this.
TTP offers the prospect of instant financial relief. It is a potentially attractive option for many businesses compared to the prospect of taking out a loan where only 80% is guaranteed (leaving the business exposed to the remaining 20%), or extending a business overdraft that is almost certainly secured by a personal guarantee (probably putting the business owner's home at risk).