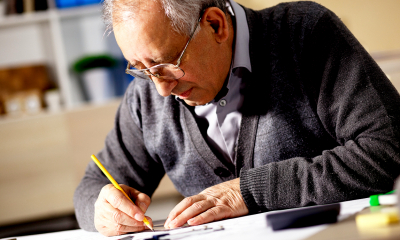 Auto-enrolment affects every business with employees. As an employer, you must put certain staff into a pension scheme and make pension contributions. You should also be ready to answer questions from employees who want to understand the scheme and how they will be affected.
It's important to remember that you are not qualified to give financial advice, so you need to be careful with your answers. Common questions employees have are listed below, along with guidance to help you answer them.
What is auto-enrolment?
The auto-enrolment rules mean that employers must offer most employees a pension scheme that complies with these rules. Employees will want to know that:
There are rules on the minimum level of contributions that must be paid into the scheme. The employer must pay at least part of these, but the employee can also be required to make a contribution.
Most employees (apart from those with low pay) will be automatically enrolled into the scheme. Employees can opt-out if they want to.
Will I be in the pension scheme?
If an employee is between 22 and state pension age, and earns at least £10,000 a year, you should tell them that they will be automatically enrolled in the scheme (but can choose to opt out if they wish).
You should tell younger employees and lower paid employees (earning at least £6,136 a year) that they will be able to choose to opt in to the scheme if they want to.
You should tell any employee earning less than £6,136 that they can join a pension scheme if they want but that you, as the employer, do not have to make any contributions.
Of course, if you decide to offer a more generous scheme (for example, making contributions for all employees regardless of age or income) you should tell your employees so.
From April 2019, the auto-enrolment rules require the employer to contribute at least 3% of qualifying earnings (between £6,136 and £50,000). The rules also require the total contribution made by both employer and employee to be at least 8%.
So if you make only the minimum employer contribution, the employee will need to contribute at least 5%. If you make more generous contributions, the employee's legally required contribution will be reduced – or even zero.
Find out more about your options for providing pensions for your employees.
As an employer, you should let your employees know that they have the right to opt-out but must not advise or encourage them to do so. You might want to suggest to any employee thinking about opting out that they take independent financial advice.
When will my pension start?
Traditionally, most individuals have started taking their pension when they retire, often at state pension age. But most pension schemes now allow the individual to start taking their pension from the age of 55, even if they are still working. As a rule, the earlier the individual starts taking their pension, the lower their annual retirement income is likely to be.
The details will depend on the particular pension scheme you have decided to provide. You can give the employee a copy of any information from the pension scheme provider.
As an employer, there are two other points that you should be aware of and may want to mention to the employee:
The auto-enrolment rules only require the employer to make contributions to the pension scheme until state retirement age (though you may choose to continue beyond this).
There is no longer any default retirement age when an employee must stop working.
What happens if I die before retirement?
Typically, the value of the deceased employee's pension pot is paid out to his or her dependants such as a partner or children. But some occupational schemes provide a pension for a surviving partner.
From the employee's point of view, the main thing is to explain that the pension will not be 'wasted'.
How can I get as big a pension as possible?
As an employer, you must not provide financial advice.
You may want to suggest that your employee seeks independent financial advice. You can choose to offer each employee up to £500 to help pay for independent financial advice as a tax-free benefit.
You may also want to suggest that an employee contacts the Pensions Advisory Service to find more guidance on pensions or to ask particular questions.