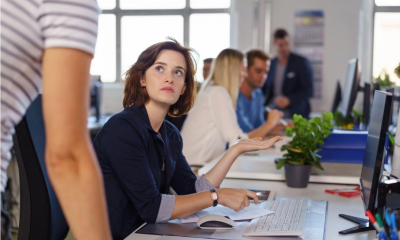 Almost half of employees polled said their line manager doesn't make sure they know their rights at work.
A new survey, conducted by GQR for the TUC, polled over 2,000 workers. The results have been published in a new TUC report, Improving Line Management.
The findings show that while the majority of UK workers do feel supported by their bosses, more than a third (35%) don't think that their line manager treats them and their colleagues fairly. More than two-fifths (45%) of workers believe their line manager doesn't help morale at work.
In addition, one third of those polled were not confident that their manager would support them if they faced a problem at work and 32% said they don't feel comfortable talking to their boss about work problems.
The research has also found that many UK workers feel in the dark about their workplace rights. Nearly half of respondents (44%) said their line manager doesn't make sure they know their rights at work.
"Having a good manager is crucial to how we get on at work," said TUC general secretary Frances O'Grady. "But businesses are not investing enough in training managers. It's shocking that so many workers feel afraid to raise issues with their boss and are not being told about their rights at work.
"If we want better and more productive workplaces, we need to step up investment in training - including for managers. Anyone who isn't getting the support they deserve at work should join a union today."
The TUC is calling on employers to provide better training and support for line managers and implement fair performance management procedures.
In addition, it is asking the government to increase awareness of workplace rights by giving all workers, regardless of employment status, the same basic rights from day one, and legally requiring employers to clearly display these rights on posters in the workplace.
Written by Rachel Miller.