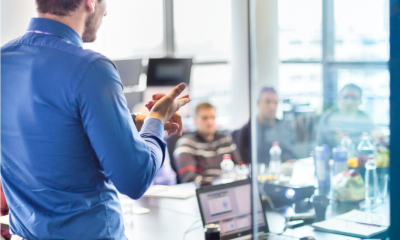 Failure to invest enough in developing employee knowledge and ability has created a ?Skills Ceiling? that is costing lower-paid workers an average of £11,926 a year, while depriving employers of a ?pool of untapped talent from within their business?.
These are the stark claims being made by professional body the AAT (Association of Accounting Technicians), which is calling for employers to invest in ?upskilling their staff? to help generate a £125bn economic boost for the UK.
According to the AAT, the Skills Ceiling has contributed to a ?decade long pay squeeze, with business productivity lower in the past decade than at any time in the 20th Century?. It said analysis of the latest ONS labour statistics shows that lower-skilled office workers in particular are being trapped by the Skills Ceiling, because of a ?mismatch? between their skills and their employer?s needs.
The Skills Ceiling is also affecting businesses by ?limiting productivity, stifling the ability to promote and retain staff and blocking the path to a happy and driven workforce?. And for employees, the Skills Ceiling is ?capping earning potential, blocking promotion prospects and damaging self-worth in the workplace?, said the AAT
It describes the Skills Ceiling as a ?structural shortcoming in the UK economy? and as evidence, pointed to the Social Mobility Commission?s 2019 Adult Skills Report, which found that most upskilling opportunities were being prioritised for ?workers in highly-paid or highly-skilled roles, locking out those in lower-paid or lower-skilled occupations?.
The AAT said employers? investment in skills has reduced by 25 per cent in the past decade, with just one-in-ten UK workers currently studying for a nationally recognised qualification. ?More expensive forms of training, such as MBAs, are becoming less popular for employees and employers,? it added, while the UK is ?spending just two-thirds of the European average on adult training, with investment in decline?.
AAT chief executive, Mark Farrar, said: ?The Skills Ceiling is the result of systemic under investment by UK businesses in their staff. Every single piece of statistical or anecdotal evidence tells us that businesses will stand to benefit significantly if they invest in their staff.
?A major issue is that those receiving the majority of upskilling opportunities are already highly skilled and highly paid, when while those who need it most are left behind. This is wrong and bad for business. This vicious cycle needs to be broken, and it is in the power of businesses up and down the country to invest in, grow and retain a productive and happy workforce.?