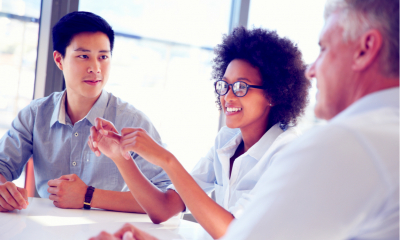 The number of high-growth businesses in the UK has increased to a record 36,510, according to a new study.
The ScaleUp Institute has studied ONS data from 2017 and found that there was a 3.7% increase in the number of scale-up businesses over the previous year. Scale-up businesses are defined as companies that have increased their turnover and/or employee numbers annually by more than 20% over a three-year period.
It means that the UK economy has an additional 1,300 companies going through a period of rapid growth. The findings show that there were 35% more scale-ups in 2017 than in 2013.
A recent survey by the ScaleUp Institute has also found that eight out of ten of these businesses expect to grow again in 2019, generating £1.5bn more in turnover and creating an extra 7,000 jobs.
UK scale-ups employ approximately 3.4 million people and generate more than £1.3tn in combined turnover, compared to a turnover of £1.9tn by all SMEs combined. However, the report reveals that the fastest growing regions grow their number of scale-ups almost five times faster than the slowest.
The three local areas with the highest scale-up growth relative to their population are Oxfordshire; York, North Yorkshire and East Riding; and Thames Valley Berkshire.
"Scale-ups are the engine drivers of local economies," said Irene Graham, ceo of the ScaleUp Institute. "They are twice as innovative as large firms, employ twice as many apprentices, are twice as likely to be operating in international markets, and, significantly, they create high quality jobs. On average, scale-ups are 42% more productive than their peers."
Graham added: "It is encouraging that scale-up numbers are increasing across the UK but it is equally important to note that the rate of growth has slowed from its average annualised rate of 9.3% between 2013 and 2016. The increase in scale-up numbers is driven by having more businesses scaling in turnover, whilst the numbers of those scaling by employment or by both factors has seen a slight decline."
Scale-ups continue to face major challenges on five fronts, she added - gaps in talent and skills, access to markets at home and overseas, opportunities to develop leadership, a need for more funding and a lack of flexible infrastructure.
Written by Rachel Miller.