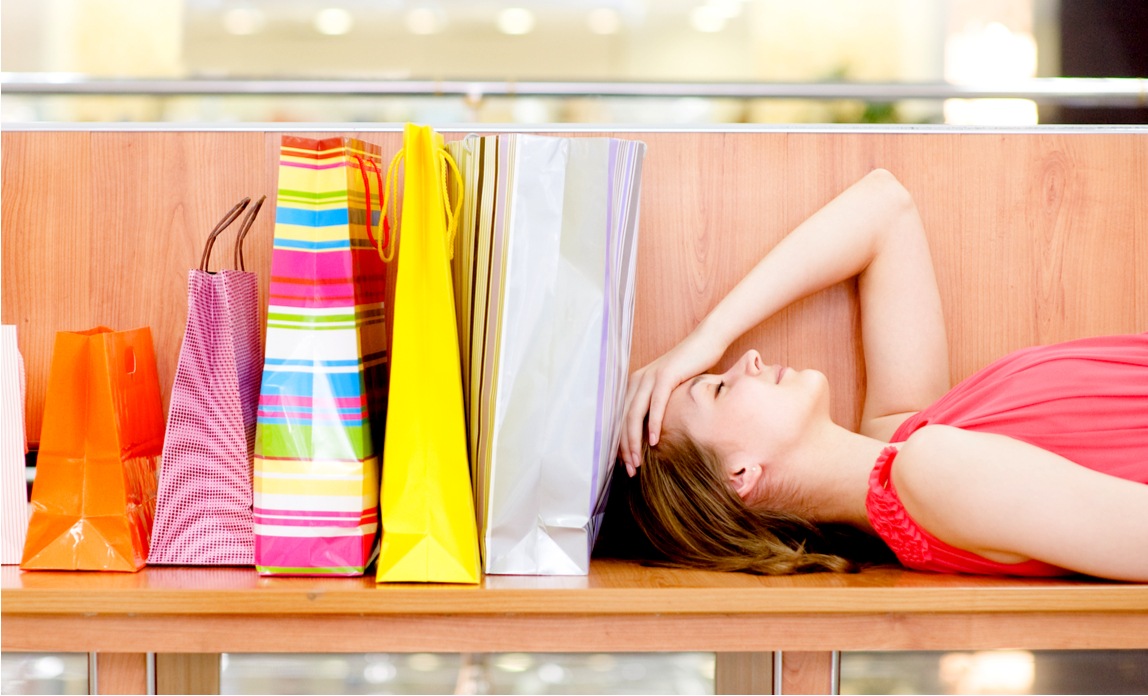 Social awkwardness, stress, boredom and even hunger can be the drivers for making a purchase, according to new research.
A report on Stress Shopping by Clicktale has examined the feelings and emotions that prompt people to make a purchase in-store and online. It has found that 21% of UK consumers have bought an item from a shop assistant because of social awkwardness, often making purchases simply to avoid saying no or having an uncomfortable conversation with retail staff.
The research, which surveyed over 1,000 UK shoppers, also found that 74% say they make purchases because they're feeling stressed, 58% buy because they're bored and 46% admit to shopping to distract themselves from hunger.
The findings reveal how stressful shopping can be for many Brits - 83% of those polled said they are annoyed by in-store assistants, while 79% are stressed out by assistants making recommendations for products they would never buy.
Interestingly, these irritations are also being experienced online, with 65% of shoppers saying they feel stressed as a result of unhelpful product recommendations on ecommerce sites and mobile applications.
Geoff Galat, cmo of Clicktale, said: "We've all been browsing in a store and found ourselves exposed to unhelpful and interjecting shop assistants. What's worrying is that these unwelcome practices have become commonplace online.
"The whole point of online shopping is that it's meant to be stress-free. Now, we are seeing evidence that ecommerce sites and apps are actually making consumers more, rather than less, stressed. To fix this, retailers and brands need to work much harder to pick up on and address the 'micro-stressors' throughout their sites and apps - ensuring that consumers have a stress-free shopping experience and are kept in a positive buying mindset."