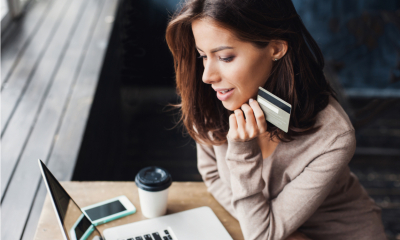 A new survey by the Federation of Small Businesses (FSB) has found that business owners are worried about sharing banking data electronically, despite the benefits.
The poll of more than 1,000 FSB members has found that fewer than one in seven (15%) small firms is currently sharing its business bank account data electronically with third parties. The overwhelming majority (85%) of smaller business owners who would not consider sharing their business bank account data with other financial services providers electronically say they are "wary" about doing so.
It is two years since the Second Payment Services Directive (PSD2) was implemented, paving the way for Open Banking. PSD2 allows consumers and business owners to seamlessly share financial information with other banks, finance providers and trusted third parties. The idea behind Open Banking is to improve cashflow management, help businesses get better deals on financial products and services and help them reduce their costs.
A big share (87%) of those polled by the FSB do use Open Banking to update accountancy software. However, 65% of small firms say they would not consider sharing their banking data with other financial services providers electronically. Of these, 43% say sharing banking data in this way is unsafe, while 37% are unsure about the benefits.
"We're two years on from the introduction of Open Banking but very few small firms have reaped any benefit from it," said FSB national chairman Mike Cherry.
"We've always said that - done right - the benefits of Open Banking will be huge. Giving small businesses the ability to integrate cashflow, invoice, payroll, utilities and tax data in one place means giving them the ability to identify new efficiencies. And by sharing that big picture with trusted experts, gains should be amplified.
"However, the financial crash casts a long shadow. A lot of small business owners still don't trust lenders to do the right thing. This was always going to be a hard sell - one moment we business owners are told to do all we can to protect sensitive data, the next we're being told it's safe to dish it out."
The FSB is calling on the government, banks and the Financial Conduct Authority (FCA) to cement the benefits of Open Banking with a targeted awareness campaign.
"We need to see a concerted effort from the government, banks and the FCA to ensure that Open Banking application programming interfaces are absolutely watertight, and small business owners are fully aware of the benefits of using them. Key to this is awareness-raising and clarity around who is responsible for cybersecurity breaches and protections for smaller firms."
Written by Rachel Miller.