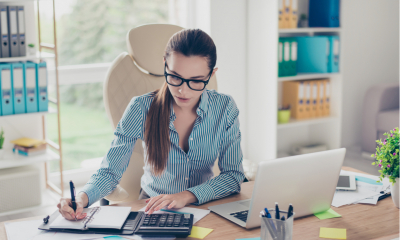 More than 140,000 businesses have applied to the government's job furlough scheme on its first day of operation.
The Job Retention Scheme (JRS) went live at 8am on Monday 20 April. The scheme enables employers to keep their employees on the payroll through being "furloughed". Employers can then claim a cash grant from HMRC via an online application service. The system can handle up to 450,000 applications an hour according to HMRC.
HMRC emailed two million employers on Friday providing a link to a five-step guide to claiming. Employers should receive the money to pay their employees within six days, enabling them to meet the April payroll.
Adam Marshall, director general of the British Chambers of Commerce (BCC), said: "The opening of the Job Retention scheme is an important milestone for businesses, who can now begin to access the cash they need to pay their staff and protect livelihoods.
"The government deserves credit for the speed, scale and flexibility of its response to the challenges facing our business communities. The focus should now be on delivering this support to firms on the ground.
"Our research indicates that two-thirds of firms have furloughed some portion of their workforce. With April's payday approaching, it is essential that the application process is smooth and that payments are made as soon as possible. Any delay would exacerbate the cash crisis many companies are facing and could threaten jobs and businesses."
Last Friday, chancellor Rishi Sunak extended the scheme to the end of June. "Extending the retention scheme will provide a real lifeline for small employers - giving them space to plan ahead in the knowledge that government support will be there for another month," said Mike Cherry, national chairman of the Federation of Small Businesses (FSB).
"With revenues drying up completely over the past three weeks, thousands of small employers have had to pay March's payroll out of their own pockets … The retention scheme must pay out swiftly. Until now, the only means to easing the cashflow crunch for many small firms has been the, to date, lacklustre coronavirus business interruption loan initiative. Small business all over the country are on the brink today. They need cash now."
Written by Rachel Miller.