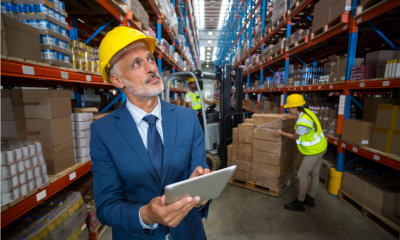 A new study has uncovered the biggest mistakes experienced by the leaders of UK small firms, including financing, pricing and taking misplaced advice from others.
UK entrepreneurs have revealed that their biggest regret is the way they financed their business during the start-up period, according to a poll of 1,000 business owners conducted by Hitachi Capital Invoice Finance.
Almost one in four (23%) business owners in the UK have admitted that in hindsight they'd have financed their business differently and they say this decision seriously held back the business. Male business owners most regretted their fiscal decisions with 28% admitting they chose the wrong strategy, compared to 16% of female business owners.
Owners in the transport and logistics sector regretted their financial decision most, with half of owners saying they wished they'd funded their venture differently. Business owners in recruitment (31%) and manufacturing (30%) made up the top three.
The second biggest regret was pricing strategy with 21% of business owners claiming this was a major regret. More than half (57%) of those who said they made this mistake went on to change their pricing within the first year of operating.
Of the business owners that believed they incorrectly priced their product or service, 78% said it was due to overpricing; only 22% felt they had undervalued their offerings. Business services felt they got their pricing strategy most wrong with almost a third (32%) claiming it was their biggest regret, compared to 31% in both manufacturing and recruitment.
Taking advice from friends or business gurus was also a major regret for many business owners; 17% revealed they took wrong advice and in hindsight would have made different decisions. Almost one in three (31%) male owners regretted the advice they took in comparison to just 10% of women.
Overall, the top ten business regrets are:
How the business was financed (23%);
Pricing strategy during start-up (21%);
Following the wrong advice from others (17%);
The timing of starting up (16%);
Lack of planning before starting up (14%);
The location of the business (11%);
The products sold (10%);
Hiring the wrong staff (8%);
Starting a business in the wrong sector (6%);
Not putting enough time and effort into the business at start-up (4%).
Written by Rachel Miller.