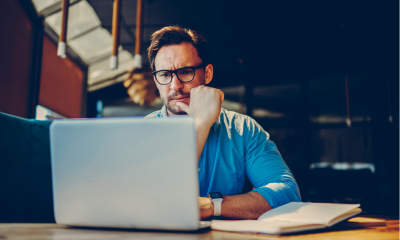 Government figures show that labour productivity has fallen at the fastest rate for five years in the second quarter of 2019.
The latest productivity data from the Office for National Statistics (ONS), is in line with the gloomy results of economic surveys published by the British Chambers of Commerce (BCC) and the Federation of Small Businesses (FSB).
The BCC Quarterly?Economic?Survey of 6,600 UK firms has found that UK economic conditions weakened in the third quarter of 2019 amid what it calls "a significant deterioration" in manufacturing sector activity. The BCC said the results "point to an economy sagging under the weight of relentless uncertainty, another looming Brexit deadline, and deteriorating global economic conditions amid heightened trade tensions."
In the manufacturing sector, there was a marked downward shift in many indicators in the third quarter. The balance of firms reporting increased domestic sales was at its weakest since Q4 2011. The balance of firms reporting increased export sales dropped to its lowest level since Q4 2015 and indicators for business confidence in turnover and profitability among manufacturers dropped to an eight-year low.
The services sector saw a decrease in the balance of firms reporting increased domestic sales and orders, and export orders. The balance of firms confident in turnover and profitability improvements also fell in the quarter.
Manufacturers reported that their cashflow position - a key indicator of the financial health of a business - has deteriorated. In the services sector, cashflow held steady, but remains low by historical standards.
The BCC is "imploring Westminster to take urgent action". It says that both government and parliament must do "everything in their power" to avoid a messy and disorderly Brexit, while taking action to incentivise investment and cut the high up-front cost of doing business in the UK.
"This is a reality check, not scaremongering or politicking," said Dr Adam Marshall, BCC director general. "These are some of the worst figures we've seen in a decade - and jobs, businesses, and the future success of our communities are on the line. "
The latest Small Business Index (SBI) from the Federation of Small Businesses paints a similar picture. The SBI confidence measure stands at -8.1 in Q3 2019, down more than six points compared to the same period last year and marking an unprecedented fifth consecutive negative reading.
Close to two-thirds (64%) of the 1,200 business owners surveyed do not expect their performance to improve over the coming three months. Almost half (44%) expect their performance to worsen - a five-year high.
Exports, investment and hiring intentions have plummeted and the majority of firms say employment costs are rising. Only one in four (26%) is planning to increase investment this quarter - the lowest proportion in five years. Just 13% of small employers plans to take on additional staff in the next three months, the lowest proportion since Q4 2017.
FSB national chairman Mike Cherry said: "These findings must serve as an urgent wake-up call for policy-makers. Even in the aftermath of the financial crash, we didn't see such a sustained string of negative confidence readings ? There's a real sense of exasperation among small firms."
Written by Rachel Miller.