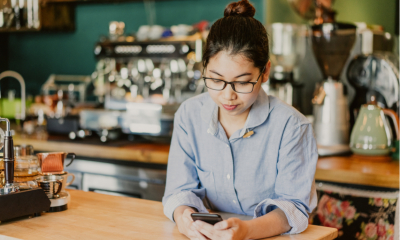 Chancellor Rishi Sunak has unveiled a 100% government-backed loan scheme aimed at the UK's smallest firms.
Under the Bounce Back loan scheme, businesses will be able to borrow between £2,000 and £50,000 and access the cash within days. The loans will be interest-free for the first 12 months and businesses can apply online through a simple form.
This fast-track finance scheme has been designed to ensure that small firms who need vital cash injections to keep operating can get finance in a matter of days. The government, which has been consulting extensively with business representatives about the design of the scheme, will provide lenders with a 100% guarantee for the loan and pay any fees and interest for the first 12 months. No repayments will be due during the first 12 months.
Chancellor of the exchequer Rishi Sunak said: "Our smallest businesses are the backbone of our economy and play a vital role in their communities. This new rapid loan scheme will help ensure they get the finance they need quickly to help survive this crisis. This is in addition to business grants, tax deferrals and the job retention scheme, which are already helping to support hundreds of thousands of small businesses."
The scheme will open for applications on Monday 4 May. Firms will be able to access these loans through a network of accredited lenders.
The government will work with lenders to ensure loans are advanced as quickly as possible and agree a low standardised level of interest for the remaining period of the loan.
Carolyn Fairbairn, CBI director general, described the new scheme as "transformational". She said: "Sole traders, micro-firms and entrepreneurs will now have a simple route to fast finance to stay afloat, without red tape or time-consuming checks. Thousands of businesses could be saved by this lifeline."
However, the question remains whether many struggling small firms can be saved. A new poll of 470 small business owners conducted by the Small Business Academy has found that a staggering 57% say they have "little or no" revenue because of the COVID-19 pandemic and a further 24% have reported a "substantial" loss of revenue. One in four business owners polled said there is a "good chance" they will have to close.
Meanwhile, the government continues to launch schemes to help support businesses and workers. This week, it has unveiled an online platform, The Skills Toolkit, offered adults at home during the coronavirus lockdown - including furloughed workers - access to free online training in digital skills. It says the number of digital jobs is continuing to outpace jobs in other sectors. The online courses are being created by providers including Google, Futurelearn and the Open University.
Written by Rachel Miller.