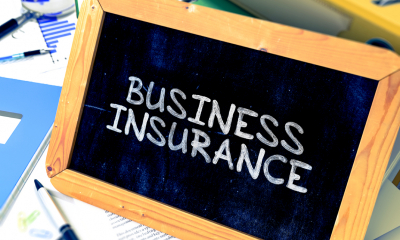 It's essential to get adequate insurance cover for your business. Some insurances are compulsory, others are highly advisable so that your enterprise can recover if disaster strikes. Here are the main types of business insurance to consider.
Legally-required business insurances include employers' liability insurance and third party insurance for vehicles.
Professional indemnity insurance is also compulsory for some businesses in the legal, accountancy and financial service sectors.
Liability insurances can include public liability and product liability. These and other insurances can include cover for legal costs in case of a claim against you.
Consider buildings and contents insurance to protect your business from losses caused by theft, fire or flood.
Business interruption insurance provides cover against the knock-on effects of incidents: for example, if you are unable to trade because of damage to your premises.
You may want comprehensive insurance for vehicles. Bear in mind that if employees use their own cars for business, their normal private insurance cover is unlikely to apply.
Personal insurances include 'key man' insurance to protect the business against losing an essential employee, directors' liability insurance to protect directors against possible legal claims, and health insurance for employees.
The most cost-effective way of protecting your business may be to arrange an insurance package. Check carefully that it fully covers your particular needs.
An independent insurance broker can help you work out the types and level of cover you need. This service is often free, as the broker is paid a commission by the insurance company.
Even the most comprehensive insurance rarely fully covers the costs and disruption your business can suffer. Effective policies and procedures to minimise risks are essential to protect your business.