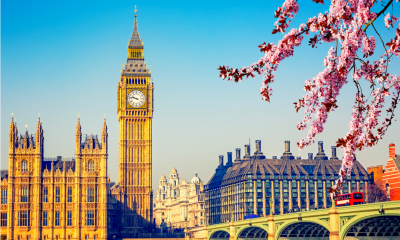 It might feel spring-like outside, but Budget day hardly got off to an auspicious start. The Office for National Statistics published its February inflation figures, which confirmed what we already knew - prices are rising rapidly across the board. The Consumer Price Index rose by 6.2% in the 12 months to February - the highest level in 30 years.
The biggest contributors to the rise were electricity, gas and other fuels (following an increase in the price cap), which feed into housing and transport costs. The ONS figures revealed that the average price of diesel reached 151.7 pence per litre - the highest on record - and that petrol was 27.4 pence per litre higher than in February 2021.
Unsurprisingly, help with energy costs made the list of recommendations made by the Federation of Small Businesses ahead of the chancellor's announcement. They also recommended that the Employment Allowance be increased to £5,000 and that the rateable value ceiling for small business rates relief rise to £25,000.
With government borrowing lower than expected in February, did the chancellor use the wriggle room to heed any of the recommendations?
Business taxes
Business rates: A new temporary business rates relief will give eligible retail, hospitality, and leisure businesses a 50% rate relief.
Green reliefs for Business Rates: Exemptions for eligible plant and machinery used for onsite renewable energy generation will be brought forward one year to April 2022.
Employment allowance: The allowance will increase to £5,000 from April 2022.
Personal taxes
Personal allowance: As previously announced, this has been frozen until 2026 at £12,570. The Higher Rate Threshold has also been frozen at £50,270 until 2026.
Income tax: From 2024, the basic rate of income tax will be cut to 19%.
National Insurance primary threshold: The threshold will increase from £9,880 to £12,570 from July 2022 (the same level as income tax starts being paid).
Duty rates
Fuel duty: There will be a UK-wide cut of five pence per litre from 6pm on 23 March until March 2023.
Other announcements
VAT: The government will extend the relief on energy efficiency improvements to homes over the next year to include additional technologies and by introducing a time-limited zero rate on energy saving materials.
R&D tax reliefs: From April 2023, businesses will be able to claim relief on the storage of their vital data.
R&D tax reliefs: A review will take place in the Autumn and further reforms will be announced then.
Annual Investment Allowance: There will be a temporary increase from £200,000 to £1 million until March 2023.
Apprentices: There will be a review of how the Apprenticeship Levy operates to ensure it incentivises employers to invest in the right kind of training.
See our news story on how business groups are reacting to the spring budget.