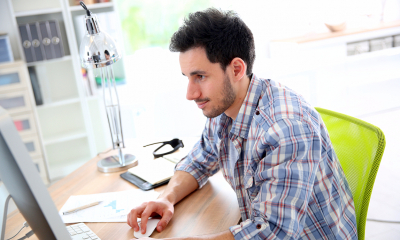 What a year the last twelve months have been! Businesses, schools, and universities all closed and in many cases were forced to move online. Meanwhile, we were all separated from family and friends. Undoubtedly it was a year that will go down in the history books and was one which we won't forget for a long time.
The pandemic has impacted businesses big and small, with each individual feeling the brunt of the pandemic in different ways. It has not been easy; record numbers of people lost their jobs due to Coronavirus, and many more are still on furlough. Finances have never been tighter for many.
If you're in a position where you're experiencing financial worries or are looking for other ways to bring in some extra income, you're in the right place.
To help ease any anxiety that you might be experiencing, we have compiled a list of suggestions that you could use to make some extra income on the side. These recommendations are quick, simple, and easy to try, and won't take up too much time; essential if you're still running a business or working full-time.
Take a few moments to remind yourself that this situation is only temporary and read on for some inspiration!
Start your own side-hustle
Recent research revealed to one in seven Brits aged 18-24 plan to start their own business this year. So, you would not be alone if you decided to use your free time to start your own side hustle. The number of new companies created in the UK reached a record high of more than 81,000 businesses in the second half of 2020, according to the Office for National Statistics (ONS). So, if you have a great idea, if not now, when?
Take online surveys
Most of us have been asked to complete an online survey at some time or other. There are numerous online survey websites out there. Companies big and small use websites like these to conduct broad market research for existing products and services, or for the development of new products. Surveys are easy to complete and take anywhere between two and fifteen minutes, great for slotting into your busy workday.
While some surveys are more selective and are targeted at a specific audience, there are thousands more online that are not aimed at a specific demographic. The amount you are paid will generally depend on how long it takes to fill out the survey, so it will undoubtedly vary from each questionnaire to the next.
Write content
These days almost all businesses have a website and they need to keep these sites fresh with new and exciting content. The problem with this is that most small business owners are too busy to churn out regular updates. This is where you could come in. With a little time on your hands and a brief from the company, you could earn a little extra on the side writing blogs, articles or news updates.
Transcribe content
This idea is perfect for anyone who can touch-type to a high standard. Transcribing work is readily available online, with several websites hiring regularly. Transcription is popular among those looking to earn a bit of extra income in the evenings; there are always documents out there that need transcribing.
Whether you opt to transcribe notes which need deciphering from old records or choose to transcribe notes from the focus groups of a research study, the choice is entirely yours. Much like filling out surveys, the amount that you can earn depends on how much you do. If you are typing a lot or are selected to help on a project that requires a lot of typing, you will naturally earn a bit more than say if you typed up 10 minutes' worth of conversation.
Testing
Businesses want to ensure new products and services are up to the job before they bring them to market. This means there is scope to earn money testing new products, services, and apps. You can get paid for putting products them through their paces and proving businesses with your feedback.
Play online games
If you enjoy gaming anyway, you could detox and earn some money at the same time playing online games. Drawing a line between your work and home life is essential, and this starts with relaxing in the evenings - especially while working from home is the "new normal."
While lockdown rolls on and we're all stuck at home, you could bring the thrill of the casino to your own home! Most online casinos offer new sign-ups with a certain number of free spins or money to spend; you won't have to spend a penny to potentially make some. Online Casino Review breaks down the websites providing the best services and games, making it easy to find a game you like, which offers good potential returns.
However, remember that not everyone is a winner.
Conclusion
While these are only a few suggestions for how you can earn some extra income, there are hundreds of other ways to make a few bucks on the side. The internet has made it easier than other to find opportunities like these and ample opportunities to start your own side hustle. You could end up with a nice little bundle of extra cash in no time.
What's more, these suggestions are readily available to everyone. While the surveys may be selective regarding demographic, and you must be over-18 to use the online casino, there are no additional requirements necessary to do them.
Copyright 2021. Featured post made possible by Isabella Goode.