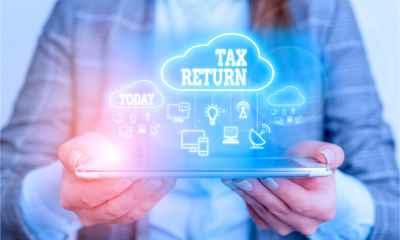 ** Updated 19/02/21

Did you breathe a sigh of relief at the news that there would be no penalties until the end of February for filing late? Are you one of the millions that missed the filing deadline because you have been adversely affected by coronavirus?
Here at GoSimpleTax, we have taken a look at the HMRC announcement, what it means for your business and what help is there for you.
What did HMRC announce?
HMRC recognised that there would be an increase in the number of late self assessment tax returns as a result of coronavirus. Therefore, HMRC updated their guidance to state that they would not be issuing fines for late filing of self assessment tax returns providing they are submitted by 28 February 2021.
However, the deadline of 31 January remained for payments and any late payments will incur interest at 2.6%.
Do I need to worry about getting my return submitted?
The announcement undoubtedly took some of the pressure off the need to submit your tax return. However, there are numerous benefits to be had from keeping on top of your self assessment records. Firstly, late payments will continue to incur interest at 2.6%. Submitting your return and paying what you owe as soon as possible will limit the amount of interest you will need to pay.
It is also worth remembering that HMRC required up-to-date self assessment records from those claiming government COVID support schemes. As the uncertainty of the pandemic continues to play out, it's advisable to get your tax return submitted. You will then be ready to claim any future help the government might offer.
Need help with your self assessment tax return?
GoSimpleTax makes your self assessment tax return quick and easy, helping you figure out which expenses and allowances you can claim.
Although HMRC have said they will not be issuing late filing penalties until the end of February, we still recommend that you complete your self assessment tax return as soon as possible. While you might avoid a late filing penalty, interest is already beginning to accrue on what you owe. Filing your return will tell you exactly how much you owe and paying what you owe will prevent the interest increasing further than necessary.
Of course, you do not have to submit your return yet. But, if you have done it why wait?
I have filed, but I am struggling to pay
If you cannot pay what you owe because your income has been affected by coronavirus, you may be able to spread the cost and pay your self assessment tax bill via a payment plan. HMRC have an online application for Time to Pay.
You can spread the cost of your latest self assessment bill if:
you owe £30,000 or less
you do not have other payment plans or debts with HMRC
your tax returns are up to date
it is less than 60 days after the payment deadline
You can see if you are eligible and apply for a payment plan online. You do not need to phone HMRC.
If you cannot access the online service, or are not eligible, you should call HMRC as soon as possible to discuss your situation. The self assessment payment helpline is 0300 200 3822.
Think ahead for Making Tax Digital for income tax
With MTD for income tax over the horizon (it is mandated for 2023), you should consider converting to digital software. HMRC's portal can be confusing, so now is the perfect time to switch.
Digital software allows you to calculate your tax liability in real time. We recommend that you submit your 2020/21 tax return on 6 April 2021, and update your finances weekly, monthly or quarterly. This will mean you're one step ahead. You will be better able to plan your finances and more able to spend more time concentrating on your business.
In summary
If you are yet to file or pay your 2019/20 tax return, we advise you take action as soon as possible. Whether you need to file your return, pay your tax bill or to seek help from HMRC through the Time to Pay, the sooner you do it the less onerous any ramifications will be. Delaying is just putting off the inevitable – so seek help if you need it.
Update 19 January
HMRC has updated their guidance. The initial 5% late payment penalty will now not be charged providing any tax owing has been paid or a 'time-to-pay arrangement' has been agreed by 1 April.
Taxpayers now have until 28 February to file their self assessment if they are to avoid a late filing penalty of £100. They then have until 1 April to pay any outstanding tax or make a time-to-pay arrangement and sidestep a late payment penalty.
The updated guidance now mean that the self assessment tax returns and payments are due by the following dates: 
31 January – Self Assessment deadline (paying and filing) 
1 February – interest accrues on any outstanding tax bills 
28 February – last date to file any late tax returns to avoid a late filing penalty 
1 April – last date to pay any outstanding tax or make a Time to Pay arrangement, to avoid a late payment penalty 
1 April – last date to set up a self-serve Time to Pay arrangement online 
Sponsored post. Copyright © 2021 Mike Parkes, GoSimpleTax - tax return software that can help you manage your self assessment.