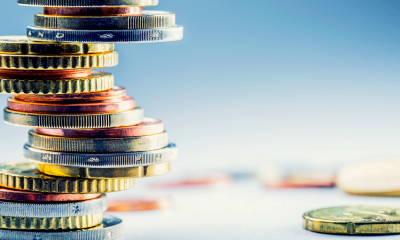 Ongoing lockdowns and restrictions across the UK, along with uncertainty around Brexit, mean many SMEs and sole traders have had to pause their international activity this year.
But with news of a vaccine and a new year on the horizon, many are looking forward to a more positive and fruitful 2021. Consequently, many small businesses are looking to ramp up international payments and services as the world gets back to something-like normal. But how do you make sure you're not paying over the odds for your foreign transactions, and what steps do you need to take to ensure you're staying compliant?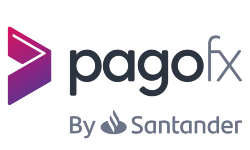 PagoFX is your secure, low-cost international money transfer service. Simple-to-use with no fees for first-time users until 15 January 2021 (terms apply). Set your account up in minutes using any UK-issued bank card.
Here are our five top tips:
Go beyond your bank: Traditional banks, given their size, typically can't offer the range of payment options or innovative global payment technologies that FX specialists can. There can also be a lack of price visibility when using a bank to make a transfer, meaning you can end up accepting whatever their exchange rate is at the time. Working with FX experts and dedicated money transfer services can give you access to more precise costs, advice on timings and deliver a better outcome.
Be aware of the fluctuating market: Global events like the ongoing COVID-19 crisis, the recent US election and Brexit can affect economic and market confidence. Consequently, there's a risk of volatility in global exchange rates, creating cost implications for international payments. It's worth staying on top of what's going on both in the UK and across the globe to determine how it may affect any planned transactions.
Timing is everything: It can be helpful to determine if there are times in the day or week which are more convenient for international transfers and if there are times which should be avoided, if possible. There are key periods when profitability can rise or fall, depending on daily, weekly, and monthly patterns and trends. For example, market volumes and prices can change drastically first thing in the morning, meaning it might be worth avoiding foreign exchange transactions during these volatile hours.
Do your research: Some countries require additional information to process international payments. Make sure you check the specific requirements for the country you're sending money to. For example, some countries (outside the European Union or European Economic Area) allow the bank receiving the payment to charge a fee. It's always good to ensure you know exactly what fees will be charged for your transfer and budget accordingly.
Pay with confidence: Using a trusted service like PagoFX for business payments ensures you can make fast and easy international payments with confidence. You will get real-time, mid-market exchange rates with no added mark-up.
Copyright 2020. Article made possible by Rocio Almoguera, Product Manager (Business) at PagoFX