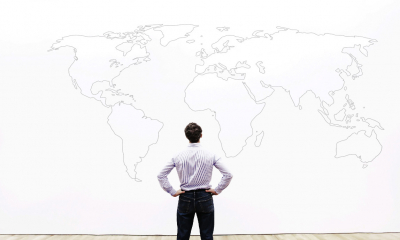 2020 has been a year of global uncertainty. Many have taken the opportunity to reassess their personal and professional lives and work out where they want to go next. For over five million UK self-employed people and sole traders, moving into new territories is a natural next step once the groundwork is in place at home. That said, it can be hard to know where to start. Whether you're a tradesman looking to build an on-the-ground team in Spain or Germany, or an online seller looking to expand your customer base in the United States and France, the below tips could help you get started.
Expand connections
Ensure you've got a good list of local connections, suppliers, and experts on the ground before you launch in a new market. Having trusted, first-hand help on hand will be invaluable when you're first starting out - especially if you don't have boots on the ground yet yourself. You could also offer UK insights to your local contacts and suppliers to help them make headway in the UK in return.
Know the local audience
Whether it's cultural nuances, language barriers or spending habits, it's important to understand the market you're expanding into and ensure your offering aligns with what consumers expect and are used to. Do your research into how the local consumer engages with brands and any notable preferences. Make sure you reflect this in your strategy – your UK audience may be active on Twitter, but reaching your French demographic might be best on Instagram!
Understand the competition
Take time to research peers and competitors in your respective space and get to know the landscape in the country you're targeting. Take inspiration from those doing well and note down how you can reflect these tactics in your own business, whether it's specific launch activities, online and social presence or advertising efforts.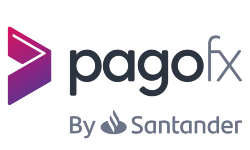 PagoFX is your secure, low-cost international money transfer service. Simple-to-use with no fees for first-time users until 15 January 2021 (terms apply). Set your account up in minutes using any UK-issued bank card.
Know your "why"
It's important to understand why you want to expand and why now is the right time to do so. Make sure this information is communicated to the full team. Expanding a business overseas can be challenging, especially for a sole trader, and requires a lot of patience and resolve. Having clear objectives and goals in place can help boost morale and keep things on track.
Streamline international payments
Having an easy way to pay local vendors and on-the-ground support is vital. An international money transfer apps like PagoFX offers a safe and quick way for UK sole traders to make international payments with low costs and bank-level security. PagoFX allows you to transfer money to more than 40 different countries across the world regardless of the UK bank you use.
Ensure compliance and legality
There are possible legal issues to consider when expanding globally as a sole trader – from hiring employees, IP registration, data protection and tax implications. Take the time to ensure everything is above board. If necessary, hire local expertise to double check if you're unsure about any aspect of establishing your overseas presence. Local government websites can also be a useful source of information for specific in-country regulations.
Stay flexible
Planning is essential when you're expanding into a new country, but it's likely there will be a few bumps in the road and times when you have to assess and pivot quickly. Whether it's ongoing travel restrictions meaning you can't make your planned trip to visit local vendors or certain phases of your business plan taking longer than anticipated, it's important to stay nimble and accept some element of flexibility will be needed.
Consider time zones
It may seem obvious but make sure you're mindful of local time zones and local bank holidays. Offering efficient customer support at an appropriate time for your market is extremely important, especially when you're making your first mark in the region. Now more than ever, customers appreciate having real-time support and brands that demonstrate commitment to their audience base. Making make this a priority - even posting about a local holiday or celebration on social media - can go a long way.
Be ambitious, but stay realistic
Whilst global domination might be the end goal, it's important to stay realistic and prioritise the markets that make most sense for your business as a starting point. Ensure your expansion approach aligns with existing business initiatives and objectives. The last thing you want is to stretch your organisation too thin and end up with your international expansion resources overshadowing domestic ones.
Enjoy the ride!
Expanding abroad is both exhilarating and daunting, and it's easy to get caught up in the chaos of it all and forget to step back. By taking it one step at a time and remembering to recognise your achievements and progress as it happens, you'll be able to enjoy the journey properly.
Copyright 2020. Article made possible by site supporter PagoFX