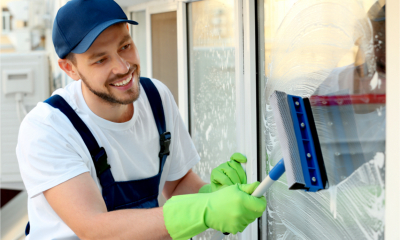 If you missed the January self-assessment deadline, you have four weeks to file your 2018/19 tax return to enable you to access the government grant announced by chancellor Rushi Sunak.
Self-Employed Income Support Scheme Summary
The self-employed have now been passed a lifeline from chancellor Rushi Sunak amidst the COVID-19 pandemic. He has announced a new self-employed income support scheme. It will cover up to 80% of self-employed workers' average taxable monthly profits.
In order to claim, you must have completed your 2018/19 tax return. The scheme will pay a grant equal to 80% of your average monthly profit over the last three years profits (up to £2,500 per month). A lump sum payment equal to three months' average monthly profit will be paid in June.
Need help with your self assessment tax return?
GoSimpleTax makes your self assessment tax return quick and easy, helping you figure out which expenses and allowances you can claim.
Get SimpleTax for £39.10 with our 15% Donut discount.
"The monthly profits will be judged on average profits over the past three years, and monthly payments will be taxable and capped at £2,500." say Which?
The self-employed should not contact HMRC. Eligible taxpayers will be contacted directly by HMRC.  They will use existing information to check potential eligibility and invite applications once the scheme is operational.
So, if you have not yet filed your 18/19 tax return – you have four weeks to do so. First you will need your UTR…
A Unique Taxpayer Reference (UTR) number is required by all sole traders, partnerships and limited companies in the UK. It's unique to that individual or organisation and remains unchanged.
You will also need a UTR if you have other forms of income or expenses that require you to file a self assessment tax return.
If you don't have a UTR, you won't be able to submit a self-assessment tax return.
What is a UTR?
A UTR helps HMRC identify and process tax returns against the correct taxpayer's records.
If you have income outside of PAYE or own a business and don't comply with self assessment tax return requirements, you could face criminal prosecution.
Who uses a UTR?
Individuals with self-employed income or income from rental property probably forms the biggest group that will need a UTR.
These individuals will need to complete a self assessment tax return. For other taxpayers, it may also be relevant when registering for the Construction Industry Scheme or working with an accountant.
How can I get one?
You won't receive a UTR number unless you're registered as either self-employed or a new business. You can register on HMRC's website. Alternatively, you can call them on 0300 200 3310. There is no cost to doing either.
Register as soon as you can with all the below information to hand:
full name
date of birth
email address
home address
phone number
the date you started self-employment
Double-check that you have fully completed the process if you're still waiting on your UTR following registration.
What if I'm already registered?
You should already have a UTR code somewhere. If you've misplaced it, start by checking any correspondence that you may have received from HMRC. All previous tax returns will reference it, along with any notices you may have had to file a return, payment reminders or statements of account.
In addition, your HMRC online account will also display the code, provided you can access it. If none of these options prove fruitful, contact the Self Assessment helpline.
Sponsored post. Copyright © 2020 Amanda Swales, director of GoSimpleTax - tax return software that can help you manage your self-assessment.