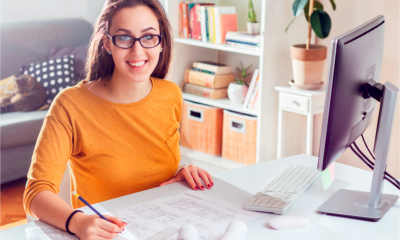 We all want to take it as easy as possible in the run-up to Christmas. Amongst the end-of-year stress and deadlines, leisure time is welcome. When you're relaxing at home with friends and family, tax may be the last thing on your mind. But organising your Self Assessment tax return now is an early gift to yourself.
Here at Money Donut, we want to remind you why avoiding the rush for the January 2020 deadline is smart thinking…
The cost of waiting around
Last year, HMRC revealed that over 700,000 customers missed the 2017/18 Self Assessment deadline. They had all year, but chose to wait. This is - by all accounts - a risky move.
Let's remind you of the fines in place for a late tax return (that is, after 31 January at midnight):
A £100 immediate penalty for missing the submission deadline, regardless of whether you have no tax to pay, or your figures are absolutely perfect.
£10 per day for up to three months after the deadline has passed, up to a maximum total of £900.
After six months, you're liable for a 5% charge on the tax due, or £300 - whichever is greater.
Fines from then on are at HMRC's discretion. But rest assured, there will be plenty of correspondence in the interim, asking for swift and secure payment of your debt.
These are just the penalties for missing the deadline. Even if you do hit 'submit' with moments to spare, you may have made some mistakes in the last-minute scramble. Statements and your payment might not match up. Much can go wrong if you aren't focused, patient and careful when checking your return for errors.
Meanwhile, there's the question of saving money for the tax bill. If you aren't prepared for the final sum, it can easily be a nasty surprise, ruining the New Year and your business' prospects for 2020. Is all of this worth the anxiety?
Avoid last-minute stress
Start by gathering up your financial records - what evidence do you need? Receipts, invoices, bank statements and the like will paint a picture of the true state of your earnings.
Next, think about expenses: what you can and can't claim. You must also gather evidence to back up any tax breaks you hope to receive. The sooner you do it, the easier the whole thing will be.
Tax software can help. GoSimpleTax, for instance, lets you collect all your key information as you find it, and updates your tax calculation after every entry. The whole process is made much less daunting with efficient tools at your fingertips. Once all done it can be submitted directly to HMRC.
Need help with your self assessment tax return?
GoSimpleTax makes your self assessment tax return quick and easy, helping you figure out which expenses and allowances you can claim.
Get SimpleTax Gold for £30.60 with our 15% Donut discount.
We cannot make a stronger case for taking the initiative, and enjoying the time you have this festive season, by avoiding the rush entirely and acting today.
Sponsored post. Copyright © 2019 GoSimpleTax offers tax return software that can help you manage your self-assessment.