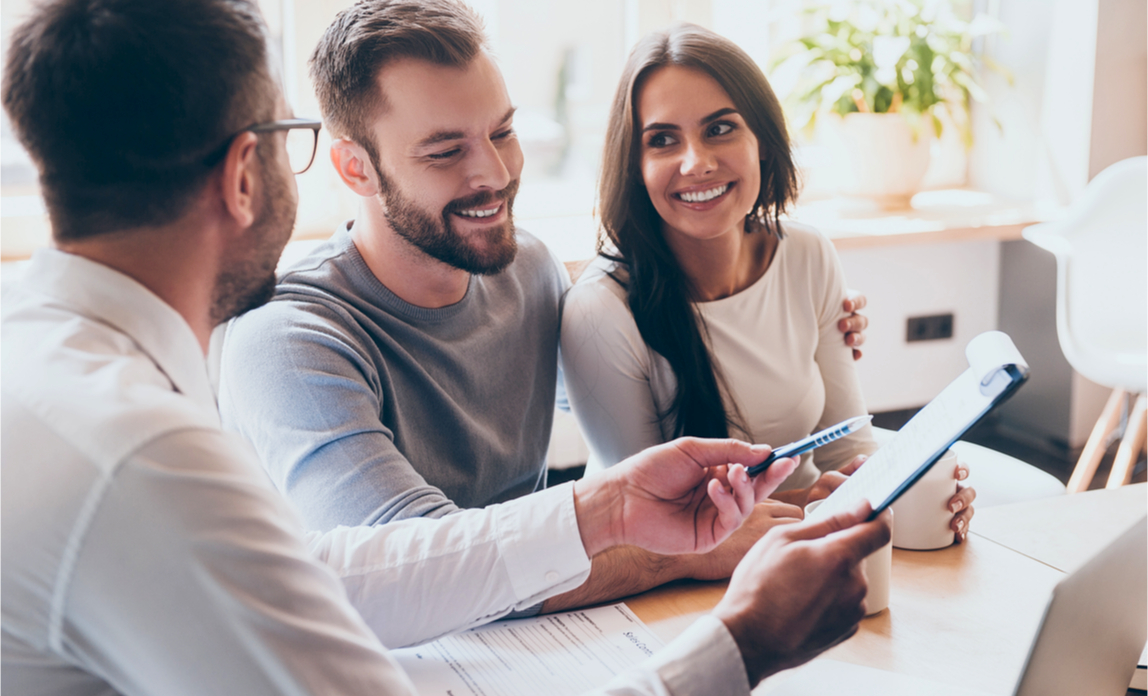 A YouGov and Pepper Money survey revealed that far more people than previously thought have some form of recent adverse credit history. 15% of those surveyed had experienced an adverse credit issue in the past three years, and data from Pepper Money showed this was even higher among self-employed and small business owners, with 18% of their mortgage applications impacted.
With that in mind, if you're a small business owner with bad credit issues, or if you have a history of adverse credit but still dream of owning your own home, you may have thought that it was impossible. However, the experience of specialist adverse credit mortgage brokers such as Simply Adverse is that that's not always the case.
Here we share our experience and best practice. What you'll need to know before you apply.
What is an adverse credit mortgage?
Before you apply ,it's good to know what we mean by the term 'adverse credit mortgage'. Essentially, it's any mortgage available to an applicant with a poor credit history, rather than a specific product. However, you will see many lenders and brokers refer to 'adverse credit' or 'bad credit' mortgages.
The main thing to understand is that there are fewer options. Some lenders won't consider giving a mortgage to anyone with a very poor credit history, especially if they are classed as self-employed, and those that do are often not found on the high street.
The received wisdom is that adverse credit mortgages are always more expensive for the borrower, but working with a professional adverse mortgage broker can help to minimise your costs.
Recognising adverse credit
We've already mentioned that these are mortgages for anyone who has had adverse credit in the past. But what do we mean by this?
The chances are you will have a sense of whether your credit history is poor. Big events such as bankruptcy, County Court Judgments or having a property repossessed are pretty hard to ignore. If any of these things have happened to you recently, then they will have negatively impacted on your credit history.
However, there are smaller negative actions that you may have taken, or not taken, that can also affect your credit rating. These include making late payments on loans, credit cards or phone contracts, or only ever making the minimum payment on credit cards and having a large outstanding balance on them.
Perversely, not having taken out any credit at all can also lead to lower credit scores, as lenders have no way of assessing how well you can manage your finances.
How to know if they're for you
A sign that you may have a poor credit history and could benefit from applying for an adverse credit mortgage, rather than a high street bank mortgage, is being turned down for a loan or other financial product. Although other factors could come into play, one of the most common reasons for being declined is a poor credit score.
Checking your credit file is a quick and easy way to discover what sort of state your credit file is in. There are a number of online resources available to help check your credit history. Whichever one you use, they all source their information from the three main Credit Reference Agencies (CRAs): Callcredit, Equifax and Experian.
While they differ in what information they use, they will all give you a sense of how 'good' or 'bad' your credit score is.
It's not all about the credit score
It's worth remembering that while your adverse credit history will be a significant factor in any mortgage lender's decision, it isn't the whole picture.
Lenders look at a number of other factors and use a range of methods to determine who they will and won't lend to. Different factors might include your current salary and how long you've been trading if you own your business, plus your outgoings and your employment status.
Most mortgage lenders make no differentiation between being self-employed and being the owner of a limited company, as they see you as your own boss and effectively self-employed.
In addition, not all lenders use the same criteria, or apply the same weighting to the criteria they do use. Understanding the different conditions, and consequently understanding which is the best fit for your individual circumstances, can make the difference between being accepted and being declined for a mortgage.
Honesty is the best policy
It can be tempting to think that hiding your previous poor credit could help you to secure a mortgage. However, this is never advisable.
For a start, lenders will have access to you entire credit history for the last six years, so they'll know if you try to keep any recent activity from them. In addition, some entries will stay on your file for longer than six years - for example, bankruptcy.
Even when a bankruptcy occurred so long ago that it no longer shows on your report, lenders may ask you directly whether you have ever been declared bankrupt. If you are asked directly and you lie on your application, you may be guilty of mortgage fraud.
It's always better to be honest and work with lenders and brokers to find the best deal.
Specialist brokers can give you the edge
When it comes to finding the best adverse credit mortgage for you, speaking to a specialist adverse credit mortgage broker is generally the way to go.
A specialist mortgage broker will look at your individual circumstances. They will take into account your previous adverse credit, together with your current financial situation, including your ability to service a mortgage, to ensure that they only make applications to lenders that are most likely to view you favourably.
As the mortgage market is constantly changing, mortgage brokers are uniquely placed to understand what lenders are looking for today. The best specialist adverse mortgage brokers have the added advantage of working exclusively in the adverse credit mortgage market, but have access to the whole market, meaning that they will be aware of lenders and products that other brokers may not know about.
If you ensure you speak to a whole-of-market broker, you'll also know that you are getting the services of someone who isn't tied to just one panel of lenders, again broadening the choice of mortgages available to you.
You can still get a mortgage
Whatever your circumstances, understanding a little about the adverse mortgage market and how a broker can help with your application is a great first step to finding your adverse credit mortgage.
Knowing about your own credit history and how lenders come to their decisions can help you to work with a broker to find the right deal for you. Whatever the reason for your previous adverse credit, it doesn't need to hold you back in the future.
Copyright © 2019. Adam Hinder, Simply Adverse, CEMAP qualified mortgage brokers for bad and adverse credit.