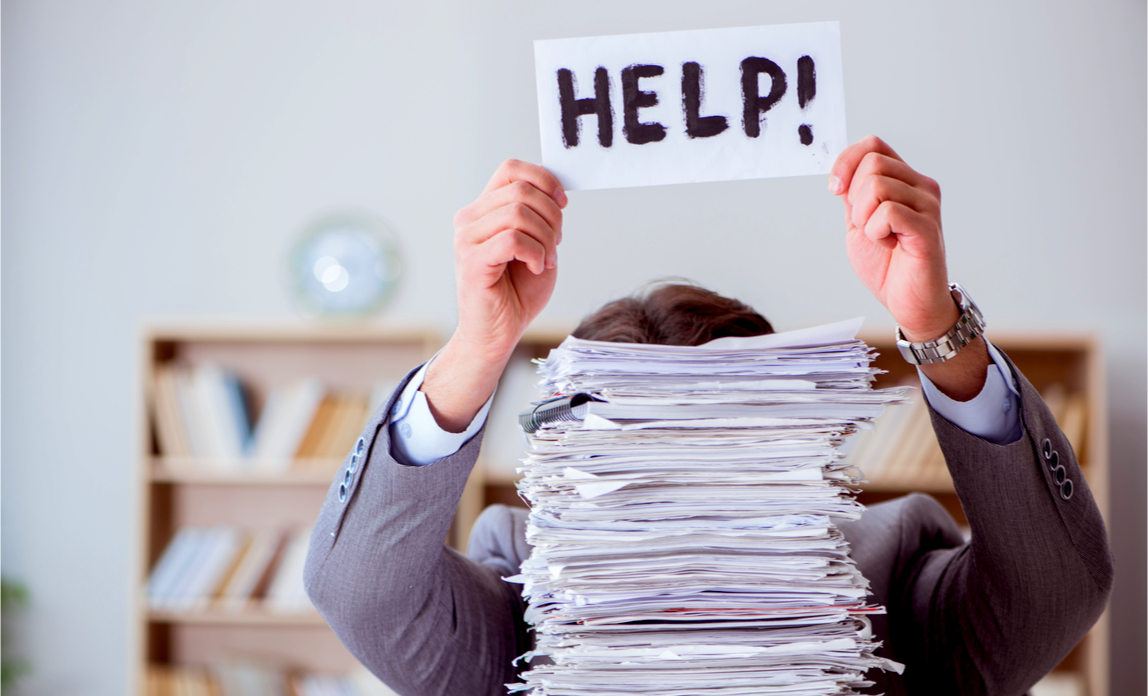 If your client is required to complete a Self Assessment tax return, there's a possibility they may be already filing it (or would prefer to) on paper.
Paper submissions, as opposed to digital, must be completed by 31 October every tax year. The relevant form (SA100) can be downloaded from the HMRC site, along with any additional sections that you may need to fill out. Once completed, all that's left to do is post it. However, there are some key factors that make offline submissions trickier to manage - not least the earlier deadline.
For accountants struggling to support clients who want to file on paper, Mike Parkes from GoSimpleTax describes the best way to tackle the Self Assessment paper return.
Need help with your self assessment tax return?
GoSimpleTax makes your self assessment tax return quick and easy, helping you figure out which expenses and allowances you can claim.
Get SimpleTax for £39.10 with our 15% Donut discount.
The differences between the two options
Aside from the format, offline submissions are most notably different in their submission date. As opposed to 31 January for online filings, paper submissions must be completed three months prior.
In addition, penalties for late paper submissions will begin three months before those who submit online too. Late paper submission fines begin on 1 November, whereas late online submission fines won't be charged until the following 1 February.
It's also easier to confirm that you have successfully submitted an online return, as HMRC will give the user immediate acknowledgement following receipt of their documentation. A client's only option with the paper return, on the other hand, is to send it via recorded delivery or obtain proof of posting.
Check for the required supplementary pages
As you will know, depending on your client's operation or how they receive income, they may be required to fill in extra sections of their Self Assessment, otherwise known as 'supplementary pages'.
Clients will be penalised for not completing the relevant pages, so it's important to check the full list of extra sections in case their circumstances have changed and they're missing one.
The most relevant pages for clients who file paper returns include:
Self-employment - split into two separate forms, the self-employment supplementary page will either be SA103S or SA103F. The former is for those whose annual turnover was below the VAT threshold (£85,000 as of 2019/20); the latter is for those above.
UK property income - if your client is a landlord and receives income from tenants, they'll be required to file an SA105 alongside their Self Assessment tax return.
This list isn't exhaustive; however, it demonstrates the scale of the paperwork necessary to compliantly document your clients' finances.
Remind them there's still time to submit online
If your client has missed the paper deadline or is struggling to get their records and receipts in order ahead of 31 October, there's still the option of filing online. While they will need to register in advance to use the online system, once they've received their 10-digit Unique Taxpayer Reference number and activated their account, they'll be able to file.
After activation, you or your client will be able to check their account details to monitor deadlines, make amendments or even adjust payments on account. In general, it's a more accessible option for clients struggling to manage a paper submission.
While it's not your role to force them to transition from offline to digital, it's important you convey the benefits of doing so - including the later deadline, greater convenience and security, and preparation for Making Tax Digital. Furthermore, by helping them to understand that an electronic submission can be saved or printed for their own records, they may be more inclined to revisit their decision.
Accountants should always accommodate a client's preferred means of operating. That being said, if it's apparent that a client will be penalised as a result of their method, or is missing out on opportunities to reduce their tax liability, you have a responsibility to present an alternative.
Copyright © 2019 Mike Parkes of GoSimpleTax, supporting accountants to help them improve their clients' processes. Sign up for a free 14 day trial now.