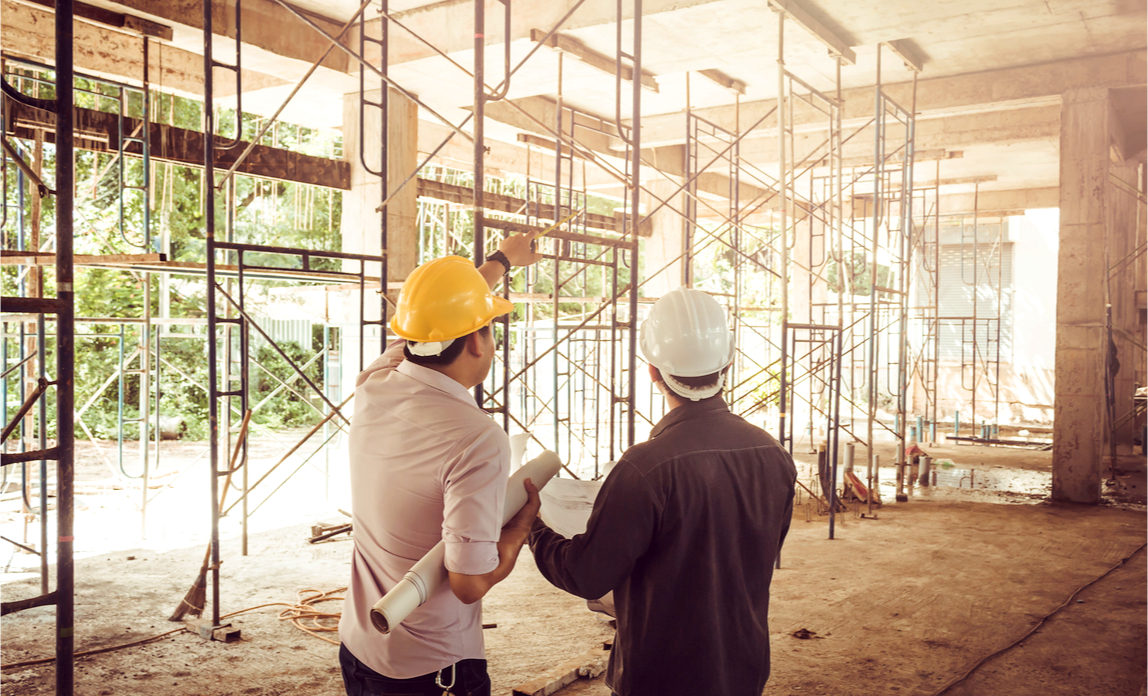 If you're an investor, property developer or landlord, you're probably familiar with the concept of bridging loans. There's also a chance you've considered applying for a bridging loan at some point in the past.
Nevertheless, you may be unsure about the advantages and disadvantages of bridging loans. Bridging finance brings a handful of important pros and cons to the table, particularly where building developers are concerned, so it is important to understand them.
The Pros of using a bridging loan
1. Bridging loans can be quick to arrange
If your application is accepted, the funds you need could be transferred and made available within a matter of days. Even if you are looking to borrow a significant sum of money, you could have your hands on the money you need in as little as 72 hours.
2. Simple repayment terms
The vast majority of bridging loans are designed to be repaid in one lump sum on a predetermined date. What's more, by paying back the balance as quickly as possible, overall borrowing costs can be kept to an absolute minimum.
3. Wide range of applications
Bridging finance can be used for almost any purpose. Among property developers, bridging loans are popular for funding property purchases, extensions, renovations, repurchasing, property repairs and so on.
4. Bridging loans can be arranged at short notice
The application process for a bridging loan can be exceptionally straightforward, making bridging finance ideal for short-notice requirements and urgent issues.
5. Credit ratings are not always an issue
With most established bridging lenders, a good credit score is not a prerequisite.  Eligibility for a bridging loan is determined primarily on the basis of collateral and the borrower's current financial position. This opens bridging finance up to building developers with an imperfect credit history.
6. There are no early exit fees
Rather than punishing early repayment, most bridging lenders offer preferential deals to those who repay their loans as quickly as possible. If circumstances enable you to repay your loan earlier than agreed, you won't face any early exit fees by doing so.
7. Loans are available for up to 100% of the project costs
Depending on the nature of the requirement and the applicant's financial position, it's perfectly possible to qualify for a bridging loan worth up to 100% of the property/project value - provided additional security is available. Something that's entirely out of the question with a conventional mortgage.
The Cons of bridging loans
1. Elevated interest rates
While it's possible to access bridging finance with a monthly interest rate of less than 0.5% per month, this would still work out quite expensive over the long term. Then again, bridging loans are offered as strictly short-term loans, to be repaid normally within months not years.
2. Additional fees
Some lenders impose an extensive range of additional fees and charges. Although there are comparatively few that do this, it is essential to check for these extra costs. For example, arrangement fees, completion fees, administration fees and so on - all of which will add to the overall costs of the loan.
3. Issued strictly on the basis of equity
Last but not least, it is only possible to qualify for bridging finance if you have sufficient equity to cover the repayment of the loan should you default. Some lenders are more flexible than others, allowing borrowers to secure loans on various different property types. Others have more strict lending policies, accepting only habitable homes and commercial properties in a good state of repair.
If you are interested in applying for a bridging loan, consult with an independent broker before submitting your application. Ensure a whole-of-market comparison is carried out on your behalf, in order to ensure you get the best possible deal to suit your requirements and your budget.
Copyright 2019. Article made possible by Bridging Loans