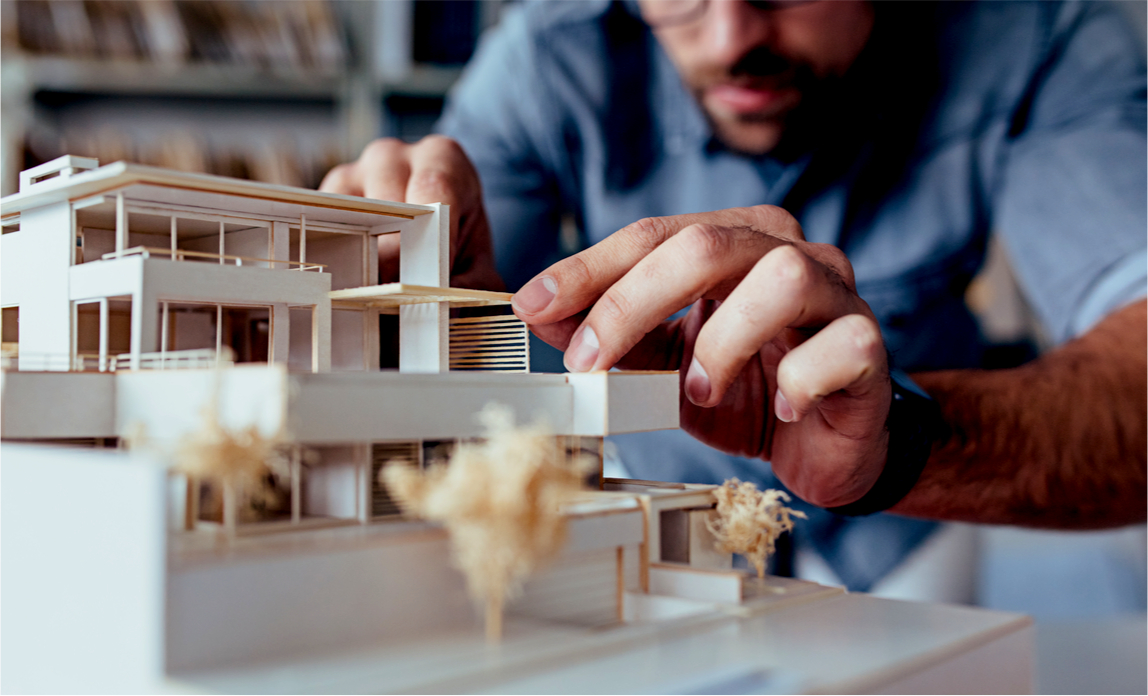 Raising funds for a planned construction project can be tricky. Along with needing what could be a substantial sum to get the project underway, you also face the challenge of 'selling' the value of something that doesn't yet exist to prospective lenders.
If the project is yet to reach fruition - or hasn't even started yet - it can be difficult to get lenders on your side. However, there are several flexible and accessible avenues to explore - ideally under the watch of an independent broker.
Here we take you through three of the most popular options.
1. Specialist construction loans
A specialist construction loan could be the ideal starting point for your project. Sometimes referred to as a self-build loan, a construction loan is a short-term funding solution for building projects both large and small.
One defining characteristic of construction loans is that the funds provided are based on the costs of the development project itself, rather than the estimated value of the completed property. Funds are released in stages throughout the project, with the lender closely monitoring the borrower's activities to ensure the project is proceeding to plan.
Construction loans are typically interest-only, meaning the borrower only repays the interest incurred, and not the whole loan amount, while the project is still underway.
2. Secured loans
If you already have collateral at your disposal, you may be able to apply for a more general secured loan. Many lenders are willing to accept a wide variety of assets as security against loans of all sizes, and for all purposes.
As an example, the borrower may already own residential or commercial properties. In order to fund a subsequent construction project, money could be borrowed against one or more of these existing properties.
One of the key benefits of this kind of lending is the speed and simplicity of the application process. As long as you're able to demonstrate your capacity to cover the cost of the loan with assets, there's little else to worry about - proof of income, credit checks and so on may be unnecessary.
Interest rates and overall borrowing costs are also lower than with many alternatives.
3. Bridging loans
Last but not least, if your requirements are strictly short-term, a bridging loan could be a good option. Bridging finance is a type of secured lending in which the loan balance and all borrowing costs are repaid after a few weeks or months, typically in one lump sum.
Again, eligibility is determined exclusively by the applicant's ability to provide sufficient collateral to cover the loan. Credit checks, proof of financial status and so on are not required. As long as you have a viable exit strategy - a dependable source of funds to repay the loan with - accessing a bridging loan can be surprisingly simple.
Due to the short-term nature of bridging loans, interest rates and borrowing costs can be kept to a minimum with no deposit, flexible repayment terms and often no limits on how much can be borrowed. As the name suggests, bridging loans are designed to 'bridge' financial gaps conveniently and cost-effectively.
This sponsored post was made possible by UK Property Finance Ltd