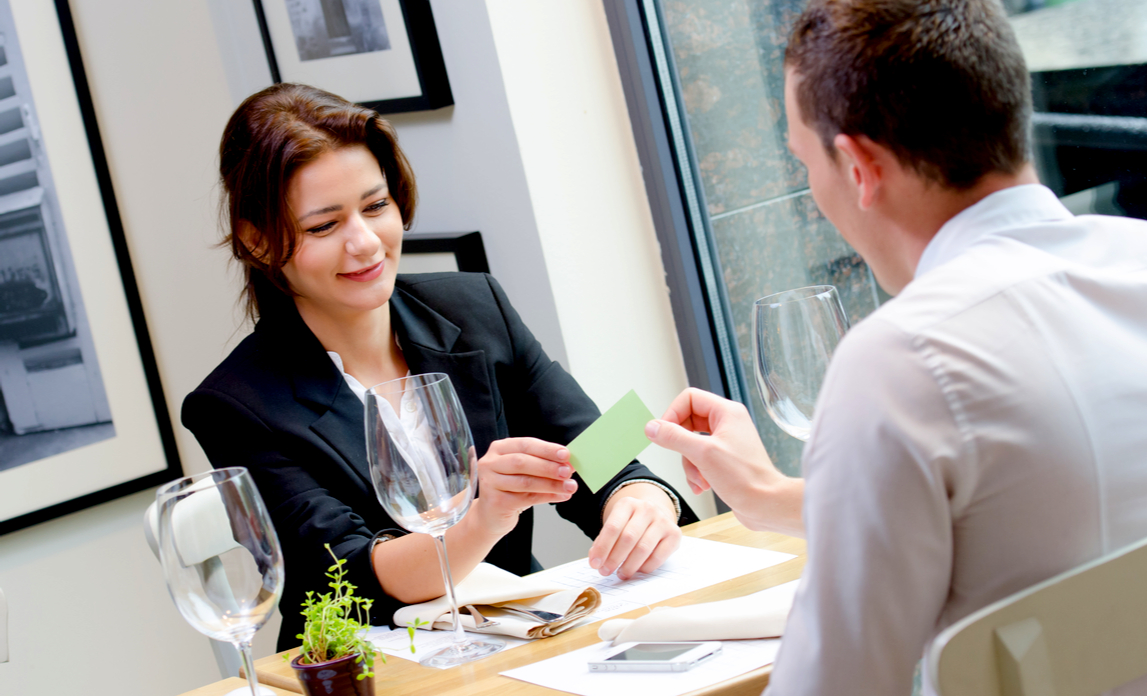 As a small or start-up business, you will almost certainly want to minimise your operational overheads. However, certain costs are unavoidable. If you want to sow seeds at networking events, you'll need business cards to give out.
Although professionals are increasingly working in paperless offices, business cards are still a mainstay of business networking. After a fruitful chat with a prospect, handing them a card with your contact details is the best way to keep that conversation going. Who knows - it could lead to a project or deal that results in lift-off for your business.
Let's take a look at whether making your own business cards can keep a lid on unnecessary overheads, or whether it's a false economy.
DIY business cards in a hurry
If you are in a hurry to prepare business cards for an upcoming networking event, printing your own could certainly save you time and money. That's because most business card providers will charge a large rush fee for a two-day or even a three-day delivery window.
The cheapest delivery windows will take at least a week and, if your networking event is tomorrow, you don't have the luxury of waiting.
At the most basic level, you don't even need a printer to be able to make your own DIY business cards. Pick up some 14-point or 16-point cardstock, which are the most common types of paper used to print business cards, and then consider buying one of the many letterpress kits available at rock-bottom prices on sites like eBay.
You'll be amazed how these kits can add serious flair to an otherwise bog-standard card.
Design your own quality business cards
If you have a quality colour printer, you could always design your own business card digitally. There are heaps of cheap or free stock images available online, which you can manipulate quickly and efficiently to fit your desired design. Be sure to keep all imagery and copy at least five millimetres from the trim edge of your card to allow for printer 'bleed'.
For the best possible image reproduction results on your new business cards, it's important to work at 300dpi for all printing. Although this might result in more ink used per card, the finished product will have an extra layer of professionalism. Keep in mind these ten design principles for business cards and you won't go far wrong.
For mobile users, apps are available to help you design your own budget business card. iPhone and iPad users can download the free KaiCards app to take advantage of their 20 predefined business card designs, with a dozen colour schemes to choose from. There's even the option of incorporating a QR code, as well as sharing your card via social media.
Meanwhile, Android users should consider the free Splendid Business Card Maker, with its 75+ free card templates. Unlike some free Android business card apps, this one allows 100% customisation of all its templates, enabling you to create something entirely unique.
The gold standard - using business card professionals
Even with business cards, first impressions count. That's why some would argue that it's a false economy to design and print your own cards, particularly when some specialist business printing services offer excellent pricing and discounts for larger orders.
For example, Vistaprint offers speciality business card finishes such as metallic printing and spot UV printing that adds a raised gloss to each individual card. If you are fortunate enough to own a high-end graphics design package like InDesign, and access to professional printing and trimming equipment, you can add these special finishes yourself - but if not, you'll need a specialist provider.
When you consider that super-slick business cards could generate work and revenue far beyond your initial outlay, you may consider that using an external business card printing service is the better way to make a top-shelf statement when networking.
Stick to printing your own business cards if you're in a tearing hurry, or if you want to micro-manage every aspect of your start-up's marketing. However, if you prefer the idea of superior business cards - both in weight and aesthetics - you can't go wrong by investing in a batch from a tried-and-trusted supplier.
Copyright © 2018 Article was written by David Isted (a freelance writer)