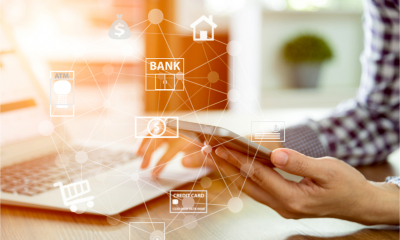 Getting the right business bank account can be surprisingly important. A good relationship with an efficient bank helps you deal with your business income and payments as cost-effectively as possible. Your bank may well also be the first place you turn to for support with business borrowing and other financial services.
Do I need a business bank account?
If your business trades as a limited company, or any other kind of separate legal form, the business must have its own bank account.
If you are a self-employed sole trader, you aren't legally required to have a separate business bank account. But you do need to be able to keep track of your business finances separately from your personal finances. This makes it easier to complete your tax return and to see how your business is performing. A dedicated business bank account can make this much easier.
Choosing the right bank for your small business
Start by identifying the services you want to be provided. Any account should handle paying and receiving money online, but your business might have other requirements. For example, retailers may need to deal with cash, card payments and cheques, while businesses that trade internationally might require the ability to handle different currencies.
Then check around to see what different accounts are available. Take a look at any 'nice to have' services they may offer as well as the services you need – for example, you'll be much better off with an account that can be easily linked with your business accounting software. Try to get an idea of the provider's reputation – for example, by asking contacts about their business bank accounts and looking at online surveys.
Make sure you have a clear idea of what the account is likely to cost. Many small business bank accounts are free for an initial period, but costs can add up later on, particularly if your business handles a lot of transactions.
Bear in mind that you do not need to open your business account with your existing personal bank. Some newer account providers – typically online-only rather than with high street branches – offer competitively-priced, innovative services and have a reputation for good customer service.
Opening a business bank account
Opening a business account should be relatively straightforward. You'll need to supply documentation – for example, details of the name and address of the business, an overview of what it does, and additional information on key individuals associated with the business (such as company directors).
You may be able to complete the application online, particularly if you are opening a small business account (rather than an account aimed at larger businesses). The bank will then check the documentation you have provided before making a decision. This process can be very quick for sole traders but typically takes at least a week for companies, and can take much longer.
Switching from an existing business account may be easier and quicker than opening a business account for the first time.
Bear in mind that you can be refused an account, particularly if you have a bad credit history (personally or for your business) or have only just started the business. Check the provider's website for any information on eligibility. If you think you might have a problem, you may want to contact the bank before applying.